Bond's annual block party failed to disappoint me. Good Vibes, Good people...Good beer : ) Anyway i won't ramble on which i am partial to at this time in the morning, so i'll let the pictures do the talking!
Apologies for the two guys in the back! lol don't be afraid!
Ayo. I like yo face.
The japanese guy with the multi-coloured hat in the centre was going CRAZY!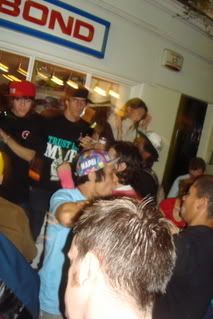 A-side on the decks..sick set!
look it's MIQUITA OLIVER! (a television presenter in England for the internationals who don't know who she is!)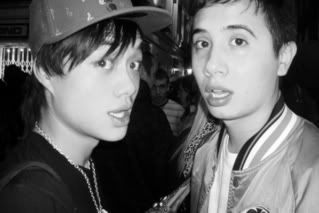 Sharmadean with her ridiculously dope bike.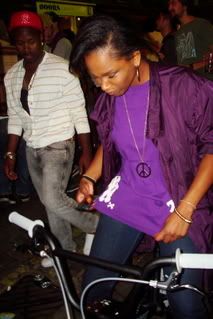 Jordan looking windswept and Shane looking..normal
you can woo me with a can of strongbow
PLus anybody going to be at The Doctor's Orders 16 in association with Nike Air Force 1 25th anniversay celebration nxt FRi at Herbal? I'll be there with my camera, so see you there! I'll post the flyer when i see it online!
Asantewa x